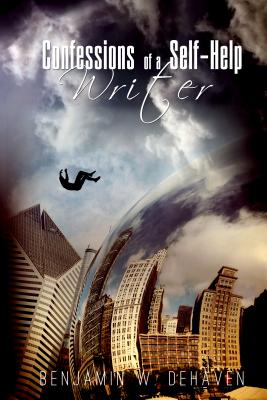 Confessions of a Self-Help Writer (Hardcover)
The Journal of Michael Enzo
Lagniappe Publishing, 9780989912686, 176pp.
Publication Date: July 1, 2014
* Individual store prices may vary.
Description
#1 Most Wished for on Indie Bound for over 10 weeks.
A funny, audacious, and devastating work of fiction loosely based on factual events. As much a comedy as a tragedy, "Confessions stands out to as a piece of unique literature that should be remembered for its originality as much as for its actual relevance as a mantra for living life in today's harsh reality."
Dive into the psyche of one of the world's most profound advisors: a liar and a Quixotic adventurer who admits freely to both lurid depravity and emotional complexity. He's experienced a complete range of emotion by living fast, loose and irresponsibly. His mistakes would ruin most and not many would match his pension for drugs, booze and prostitution. Despite these demons he has fooled the unknowing public into thinking he is someone to revere and ironically, could be responsible for saving more people than Mother Teresa and Gandhi combined.
Who is Michael Enzo? You certainly haven't heard of him since his entire canon was published under the names of movie stars, politicians and business leaders. But he's associated with more works than Agatha Christie, Dean Koontz and Stephen King. Two of the world's ten wealthiest men are said to have used Enzo as a ghost-writer, but not a single person willingly admitted to knowing him. Conversely I found glowing remarks from many of whom attribute their status in life to his Enzo's words and none cared for a minute that the famous names appearing on their books were not the actual portents of such sage advice.
You don't want to find out what's in this journal if you are one of these subscribers. In Enzo's version of the truth lies a character easily classified as a psychopath. Enzo wrote self-help books purely for profit. Hypocrite isn't a strong enough word to describe him. Michael recounts drug deals, catastrophic gambling losses, molestation of a Virginia Ham, defiling the bathroom habits of cats and dogs alike, abandoning friends in need, sympathizing with underage prostitutes, supernatural proclivities in dorm rooms and the deaths of the closest of "unknown" friends. The most disheartening confession of all is that he would only fall back on his tremendous talent, writing self-help, as a last act to pay his debtors and sustain his ridiculous lifestyle.
Benjamin DeHaven is also a recurring character in Enzo's stories and it's easy to understand why these two scribes and business partners are no longer friends, especially with all enterprises ending badly for DeHaven. Their bond is so close they even shared love for the same woman named, Susan, who may or may not have been a porn star.
DeHaven shares his own perspective of the Enzo years and admits responsibility for some of his counterpart's bad behavior. Frankly, DeHaven is often times shown in a very negative light, which adds a much-needed layer of credibility to such a fantastical story.
In conclusion, the confessions of both, Michael Enzo and Benjamin DeHaven, leave me wondering just how close these two actually were. I can't tell if DeHaven truly wants to truly ruin any remaining positive connotations Enzo may have or if he's actually doing this out of love, reaching out to the one person who is still lost. Michael Enzo, wherever you are, pick up a self-help book and give it a read. Who knows, you may have written it.
"Makes Bukowski read like a Disney story " Scripps Media
"Eye-opening (even eye-popping at points) and involving, reads like a thriller but is true life confession at its best." Midwest Book Review
"A thinking man's Tucker Max or an idiot's Hunter S. Thompson?" Dr. Kenneth Wilbur
"Here is one book you must read that also asks you-"What's the meaning of life?" and is there really a God upstairs guiding your decisions?" Ed Held, Studio News
or
Not Currently Available for Direct Purchase