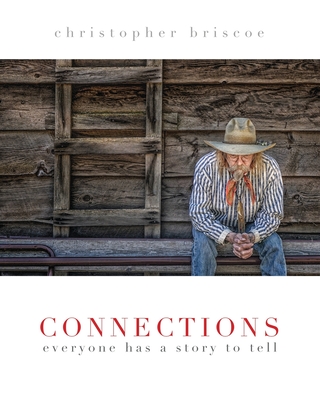 Connections (Paperback)
Everyone Has a Story to Tell
Shifting Gears Publications, LLC, 9780989940467, 208pp.
Publication Date: September 21, 2018
* Individual store prices may vary.
Description
Connection is about love, collaboration and giving purpose to our lives. Our DNA has wired us to seek relationships. Deny anyone contact and it's the surest way to destroy them. It is the genius of nature's nectar—her design to ensure the survival of our species. My connection with others often occurs when I take their portraits. I photograph people to celebrate them as pieces of art. My camera gives me access to a unique intimacy. An effective portrait is a mover of emotions that brings us closer and I'm honored to be able to contribute to that.
About the Author
Christopher Briscoe's photographs have appeared on Oprah, Larry King Live, and Entertainment Tonight. They have been printed in international publications including The Times (London), USA Today, People, Time magazine, and Paris Match. He has photographed cultural icons, including President Mikhail Gorbachev, producer-director Steven Spielberg, actor Michael Douglas, and others. Briscoe is driven to uncover the common threads that bind us all — from Bourbon Street to the slums of India. He digs deep, revealing the story behind each image. Renowned New York photographer Jay Maisel recently remarked, "Joy and warmth is evident in the work. Sit, enjoy. Chris is a growing presence. There will be more." For more information on Chris, please visit his website at https://www.chrisbriscoe.com.
or
Not Currently Available for Direct Purchase