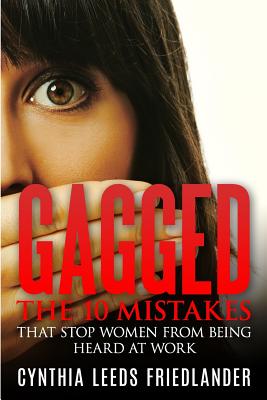 Gagged
The 10 Mistakes That Stop Women From Being Heard At Work
Paperback

* Individual store prices may vary.
Description
> Are you struggling to be heard at work? > Do you feel patronized during business meetings? > Are you getting passed over for meaningful work and promotion? > Do you feel your performance reviews never go quite the way you want? > Is someone at work making it hard for you to face going to work each day? There are 10 unconscious and well-intentioned mistakes that contribute to women being overlooked, unheard, and dismissed. GAGGED provides communication help for women at work. So many women wish they could make their ideas heard. They want to be taken more seriously. They want to stop people talking over them as if what they have to say doesn't count. These women want to know what to do to change how they're seen and heard. They want to make a difference, and they want to speak with authority and integrity. Find out how you can become one of those women in business, known and respected for speaking clearly, successfully, and strongly. Discover how to improve your communications by reading stories of women like you, seeing clear guidelines on how to adjust what you're saying, gaining many examples of the ways to express yourself much more effectively, and uncovering the underlying causes for your feeling stressed and uncomfortable. Cynthia Leeds Friedlander has coached thousands of working women to master difficult conversations, to develop dynamic speaking and presentation skills, and to excel in all their personal and business communications. Discover how to avoid mistakes that contribute to your feeling GAGGED.
Word Craft Press, 9780989953610, 134pp.
Publication Date: November 23, 2017