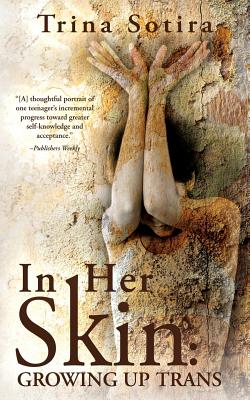 In Her Skin (Paperback)
Growing Up Trans
Musewrite Press, 9780989960922, 218pp.
Publication Date: March 3, 2016
* Individual store prices may vary.
Description
"Tirzah loves best friend Heidi in a more-than-friends kind of way, but it's unclear whether Heidi feels the same, and Heidi's conservative Muslim family wouldn't condone such a relationship even if she did. As graduation looms and Tirzah pursues a soccer scholarship, the teenager bemoans having to play on the girls' team, struggles in dealing with Heidi and other classmates, and gradually feels empowered to live full-time as Troy." -Publishers Weekly
On the outside, Tirzah has everything: a best friend who adores her and the potential of a full-ride soccer scholarship at her father's alma mater, Illinois University. But to Tirzah, none of it matters since she's stuck in the body of a girl. Struggling to hide her feelings for her best friend, Heidi, and fighting to cover up female body parts, Tirzah realizes the only way to true happiness is by transitioning. But the change could mean losing Heidi, the scholarship, and possibly her parents' acceptance. When Tirzah starts to live as Troy, Heidi's family forbids the friendship. That's when Heidi goes missing. Troy must find Heidi, and, ultimately, himself.
About the Author
Trina Sotira is an assistant professor of English at College of DuPage. Her M.A. in British and American literature is from Northern Illinois University. She is also an alum of Columbia College Chicago's Journalism Department. Trina has produced television news in Chicago and Rockford, and more recently written novels for teens. With Michelle Duster, Trina co-edited and contributed to SHIFTS: AN ANTHOLOGY OF WOMEN'S GROWTH THROUGH CHANGE, featuring 35 nationally recognized poets, essayists, and fiction writers. SHIFTS was recognized as a finalist for the USA Best Book Award in the Women's Issues category. Trina is raising her family in a town where she can see the Chicago skyline in the distance. IN HER SKIN: GROWING UP TRANS, her first novel, was originally published in 2012 as an ebook under the title: IN HER SKIN. www.trinasotira.com