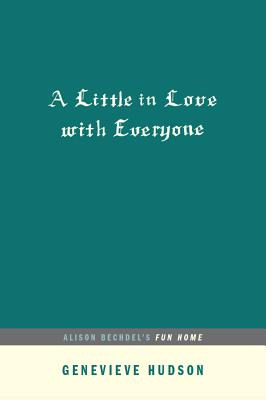 A Little in Love with Everyone (Paperback)
Alison Bechdel's Fun Home
Fiction Advocate, 9780989961578, 156pp.
Publication Date: February 20, 2018
* Individual store prices may vary.
Description
Literary Nonfiction. Growing up queer in the deep South, Genevieve Hudson longed for stories about lives like her own. So she turned to Alison Bechdel's groundbreaking graphic memoir, FUN HOME. In its panels, she found sly references to Bechdel's personal influences. A Little in Love with Everyone is Hudson's journey down a rabbit hole of queer heroes like Audre Lorde, Eileen Myles, and Adrienne Rich, who turned their stories into art and empowered future generations to embrace their own truths. This book is part of a new series from Fiction Advocate called Afterwords.