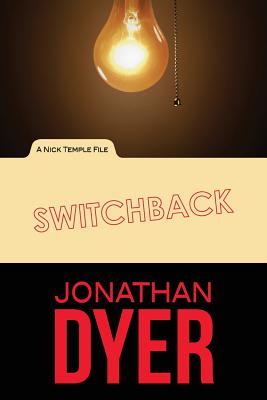 Switchback
A Nick Temple File
Paperback

* Individual store prices may vary.
Description
America's intelligence gathering network is under siege. Cold war spies are being targeted and assassinated at an alarming rate. The CIA turns to Nick Temple, who puts his life on the line for his country as his action-packed secret operation unfolds in Russian-occupied Berlin. A ruthless Russian KGB operative, an alluring double agent and a high ranking traitor play a deadly Cold War espionage game of intrigue and betrayal. Will the country Nick defends leave him in the hands of the KGB?Follow Nick Temple, charter member of the CIA, in author Jonathan Dyer's fast-paced historical spy thriller. Laced with crisp dialogue and a host of memorable characters, Switchback pulls you into the deadly struggle between the world's nuclear superpowers during the late 1950s, at the height of the political terrorism known as the Cold War.
Carta Studios, 9780989981606, 230pp.
Publication Date: September 27, 2013
About the Author
Jonathan Dyer joined the Army's intelligence branch in 1981. He studied Russian at the Defense Language Institute before receiving additional training at the National Security Agency. Dyer was then shipped overseas for three years of active duty at Field Station Berlin. After his honorable discharge he attended law school and practiced law for ten years. In 1999 he left the practice of law to teach American History and Government. Mr. Dyer, his wife, and daughter now live in California's wine country.