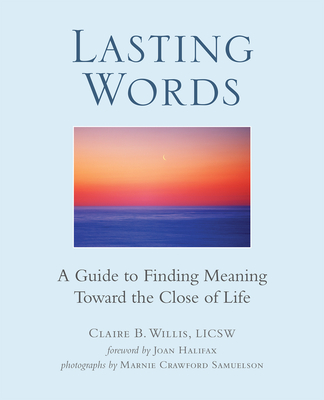 Lasting Words (Paperback)
A Guide to Finding Meaning Toward the Close of Life
Green Writers Press, 9780989983808, 127pp.
Publication Date: March 20, 2014
* Individual store prices may vary.
Description
Faced with the ultimate challenge of life-confronting your death-how would you want to be remembered? Are there stories you want to tell? Experiences you want to relay? Explanations about how you felt and why? Maybe you wish to ensure that future generations know your family lore. Perhaps you seek meaning and purpose and don't know how to access them. It's likely that you seek comfort and strength. But at the same time a deep desire to heal unresolved issues may unsettle you. And reaching for a spiritual connection may be the path you want to find.