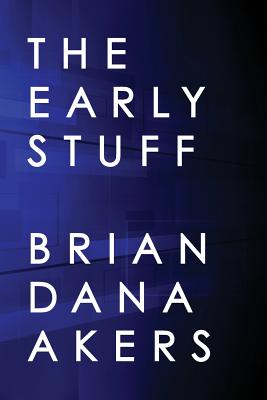 The Early Stuff (Paperback)
Yogavidya.com, 9780989996662, 236pp.
Publication Date: August 15, 2014
Other Editions of This Title:
Hardcover (8/15/2014)
* Individual store prices may vary.
Description
Seventeen prescient tales of the near future: from global chaos to our obsession with celebrities, from virtual reality to the final flooding of Calcutta, from genetic engineering to the future of the Internet. A man with a truly perceptive mind sized it all up decades before most people realized what was going down.
Excerpt
Yale had to admit that Harry was one hell of a listener. The guy just sat there, giving you his complete attention. Talking to Harry was easier than talking to a real person. They chatted about a whole range of topics after Jean: how the spark can go out of science when it becomes a full-time job, how a junior faculty member's job is way more than full-time, recent trends in microbiology, pro basketball.
Yale looked at his watch and yawned, then glanced back at the screen. His security icon was gone. "Harry What happened to my security?"
Harry looked taken by surprise. "Oh. Your security features were utterly inadequate. I've constructed an impenetrable firewall for you: antiviral defenses, encryption, rigorous authentication, time-management functions, everything." Harry hushed his voice and leaned forward. "Not all agents are trustworthy, you know. Some are secret agents, some are double agents, and those agents provocateurs--whew " He clapped himself loudly on the forehead, then peeked through his fingers to catch Yale's reaction.