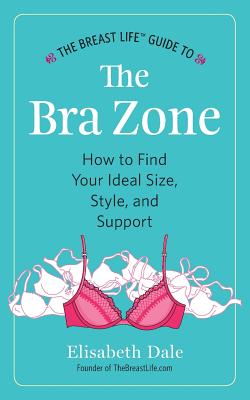 The Breast Life(TM) Guide to The Bra Zone
How to Find Your Ideal Size, Style, and Support
Paperback

* Individual store prices may vary.
Description
Does bra-shopping drive you crazy?
Do you wear old, worn out bras because replacing them seems like too much work? Confused by all the rules around bra sizing and fit?
You're not alone. Buying a bra can be stressful, even if you've done it a thousand times. The way bras are made, sized, and sold is hard to understand. You even wear more than one size, depending on style and brand. The Breast Life(TM) Guide to The Bra Zone gives you the tools you need to find bras that fit your body, personal style, and budget.
Welcome to a new world of bra wear. The bra of the 21st Century is no longer an imposition a woman feels compelled to wear, but rather an exciting, unique, beautiful, figure-changing, empowering, fun part of her wardrobe. There are more places to buy, multiple ways to size, and dozens of brands available. So how do you choose?
Enter the Bra Zone
Inside you'll find:
ways to calculate size, even without a measuring tape
basic bra fashion styles and how they change the look of breasts
bra wardrobe essentials, when to wash and replace them, and where to recycle
hacks and fixes, helpful photos, and critical online lingerie resources
one simple cupcake trick to get your ideal fit
The Breast Life(TM) Guide to The Bra Zone gives you practical advice on how to find the fit, fashion, and function you need--whether buying your first or 50th bra.
Mammoirs Media, 9780990333104, 144pp.
Publication Date: July 15, 2016