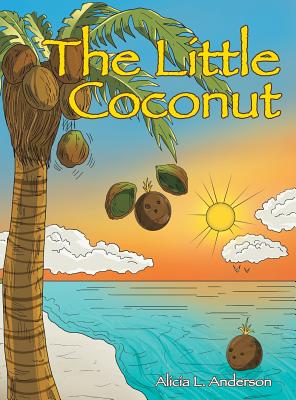 The Little Coconut (Hardcover)
Upwordbound, 9780990358510, 48pp.
Publication Date: July 23, 2014
Other Editions of This Title:
Paperback (7/23/2014)
* Individual store prices may vary.
Description
This story is written for all ages, all walks of life, and all religious beliefs. Reading level 6-10yrs old There is only one coconut in the entire world like "Mateo." Join him on his tropical island adventures as he discovers the true meaning of family and friends. Meet "Dalyn," the world's most mysterious dragonfly, "Penny" the island's oldest and wisest sea turtle, and "Boo" the funky starfish. Come discover how "Christian," the islands music man, opens his heart and home to a little coconut. After all: Everyone needs a little love and light in their life Young readers of all ages will witness the vibrantly illustrated and family-friendly adventures of a colorful cast of characters. Featuring 'Mateo' The Little Coconut, who finds himself all alone without the family he once knew, or a clear understanding of whom he is. Take a heartfelt journey along with 'The Little Coconut' as he experiences the beginning of many island adventures that await this mysterious, fun loving, tropical island family. This is a 2nd Edition with Excerpt from the next book in the TLC series, called "Mateo's Blessings.