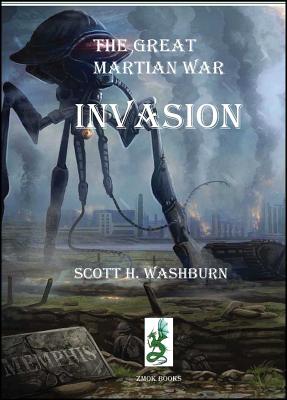 The Great Martian War (Paperback)
Invasion
Winged Hussar Publishing, 9780990364993, 325pp.
Publication Date: November 30, 2016
Description
Following the initial Martian invasion on England, President Theodore Roosevelt tries to prepare the United States for the potential of another Martian incursion. As the possibility of another, stronger invasion is increasingly clear; The U.S. government tries to mobilize nations to share information and technology to defend humanity. Newly minted ordinance officer Andrew Comstock has been placed in charge of developing new technology that has to be tested on the fly in a race against time if humanity is to survive.
About the Author
Scott Washburn is an architectural designer by profession, an avid reader of military history as well as long time re-enactor and wargamer. He has written several SF&F books that are being published by Zmok Books.
Advertisement