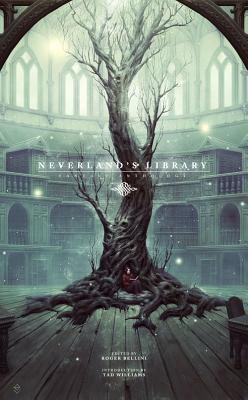 Neverland's Library (Paperback)
Fantasy Anthology
Ragnarok Publications, 9780990390909, 444pp.
Publication Date: April 1, 2014
* Individual store prices may vary.
Description
Dragons, magic, princesses of mighty kingdoms: elements of fantasy that have carried on throughout the many ages, and yet, may one day be forgotten. Enter and delve into the roots of fantasy, rediscovering the fantastic and exploring lost worlds. This is storytelling at its best. Neverland's Library is a collection of original works that will take you back to that moment when you first fell in love with the genre; featuring stories from writers across the spectrum, such as Mark Lawrence, Marie Brennan, R.S. Belcher, Miles Cameron, Don Webb, and more.
About the Author
Mark Lawrence is married with four children, one of whom is severely disabled. His day job is as a research scientist focused on various rather intractable problems in the field of artificial intelligence. He has held secret level clearance with both US and UK governments. At one point he was qualified to say "this isn't rocket science...oh wait, it actually is." Between work and caring for his disabled child, Mark spends his time writing, playing computer games, tending an allotment, brewing beer, and avoiding DIY.
or
Not Currently Available for Direct Purchase