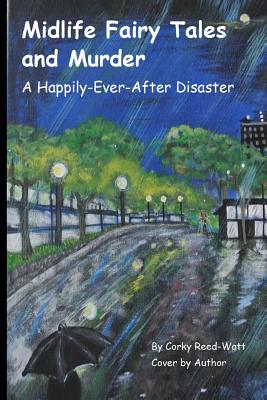 Midlife Fairy Tales and Murder (Paperback)
A Happily-Ever-After Disaster
2-Watts Creative, 9780990444312, 176pp.
Publication Date: September 1, 2014
Other Editions of This Title:
Paperback (10/16/2018)
Hardcover (9/25/2018)
* Individual store prices may vary.
Description
Scruples Beverly had followed since childhood seemed to be working well until she hit mid-life and her husband filed for divorce; her teenagers mutinied; was promoted to a high-stress position; and found a murder victim in the ladies restroom at Gerry's Socks & Shoes. Through an emotional and sometimes comical series of events, Beverly attempts to unravel the mysteries of life and help catch the Bad Guys, while struggling with her personal quirks, fears, and expectations. In her journey, she finds that sometimes people who do not follow the rules are heroes and villains are not always foiled. Sometimes a man who becomes your best friend does not match your expectations for Prince Charming. Most surprisingly, a casual friend that you least expect to go that extra mile for you will become a dear friend, even though she dances to a completely different drummer and follows mores that you will never understand.
About the Author
Corky Reed-Watt has written local magazine articles, training materials, and even speeches, but this is her first attempt at a novel. She is the mother of five, a grandmother, and a great-grandmother. Her hobbies include painting, glass fusing, needlework, gardening and sewing. During the work day she works as a program/project manager for a Fortune 500 technology company, but in her evenings and on weekends, she is Grandma, a writer and an artist.