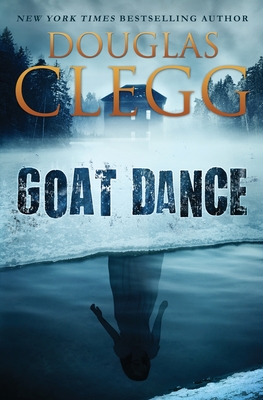 Goat Dance
A Novel of Supernatural Horror
Paperback

* Individual store prices may vary.
Description
A little girl possessed. A small town engulfed in dread and horror. A dark house at the edge of a frozen lake. What secret lies within the place known as the Goat Dance? New York Times bestselling author Douglas Clegg blends supernatural suspense with heart-pounding horror in this dark epic novel. "Clegg's stories can chill the spine so effectively that the reader should keep paramedics on standby."- Dean Koontz, #1 New York Times bestselling author.A young man - Malcolm "Cup" Coffey - returns to Pontefract, Virginia, to find the girl he once loved. A town must face its terrifying past as a possessed child threatens to unleash an unspeakable horror upon them all and a dark house at the edge of a frozen lake remains locked and abandoned...For fans of Guillermo del Toro, Stephen King, and Dean Koontz."Douglas Clegg is a weaver of nightmares " - Robert R. McCammon, New York Times bestselling author."Douglas Clegg knows exactly what scares us, and he knows just how to twist those fears into hair-raising chills..." - Tess Gerritsen, New York Times bestselling author.
Alkemara Press, 9780990464884, 496pp.
Publication Date: August 12, 2017
About the Author
Douglas Clegg is the bestselling and award-winning author of more than 30 works of supernatural horror, suspense and fantasy fiction, including the novels Neverland, The Hour Before Dark, and Bad Karma. He is married and lives near the coast of New England, where he is working on his next book.