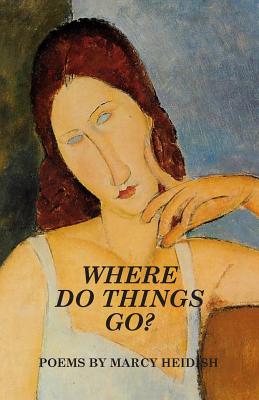 Where Do Things Go? (Paperback)
Dolan & Associates, 9780990526247, 154pp.
Publication Date: January 11, 2016
* Individual store prices may vary.
Description
Where Do Things Go? offers fresh reflections on everyday life, expressed with humor, insight, and lyrical grace. In a conversational tone, Ms. Heidish takes on delight, death, beauty, and the ironies of living. Rediscover yourself in this poetic mirror for today's adults, challenged by changing times. This luminous book of poems is the latest work from the award-winning author of "A Woman Called Moses" and "Too Late To Be A Fortune Cookie Writer." Her third poetry collection goes deeper and lighter at once and speaks to you in an engaging manner: spirited, sassy and sensitive. * * * Marcy Heidish is an award-winning author of 16 books: fiction, non-fiction, and poetry. She is the recipient of a National Endowment Fellowship Grant, a Schubert Fellowship, and other awards. After years of teaching at Fordham, Georgetown, Howard, and George Washington Universities, Ms.Heidish lives and writes in Colorado.