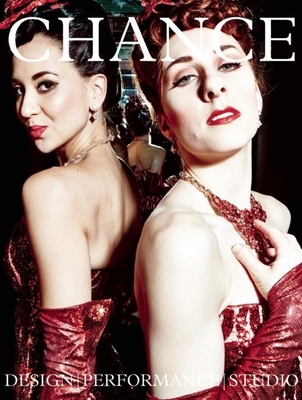 Chance Magazine (Paperback)
Issue 5
Chance, 9780990569428, 260pp.
Publication Date: August 27, 2019
Other Editions of This Title:
Paperback (8/27/2019)
Paperback (8/27/2019)
Paperback (8/27/2019)
Paperback (8/27/2019)
Paperback (8/27/2019)
* Individual store prices may vary.
Description
Chance Issue 5 covers newly-forged and long-standing theatrical legacies. Among them, this issue examines a year-old Shanghai theater built on a decades-old industrial footprint, the luxurious costumes by Martin Pakledinaz for his last production The Pirate Queen, and a backstage view of showgirls in On the Town. Writers Sharr White and John Logan confer on the joys and frustrations of writing for stage and screen and theater artists. Francisco Clemente and Robert Lepage discuss their views of their own art through found objects and the role of cultural institutions and Buddhist teachings. Current members of The Living Theatre discuss their 2014 visit to Burning Man and their love for founder Judith Malina. An "embedded critic" describes through a dramaturgical lens the evolution of a theater piece by the dance and visual art team zoe - juniper. And Chance introduces a new series exploring artistic rights with essays by two theater practitioners and a graphic exploration of the continuum from design inspiration to design appropriation. All these adventures and others await the reader in Chance Issue 5.