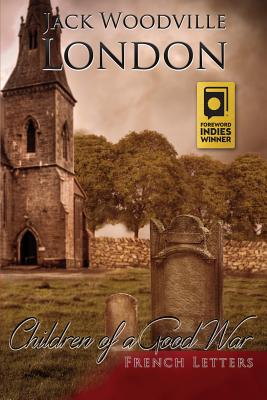 French Letters
Children of a Good War
Paperback

* Individual store prices may vary.
Description
French Letters Children of a Good War, winner of Foreword Review's 2018 gold medal for military and war fiction of the year, is the crown jewel in Jack Woodville London's French Letters Trilogy. These novels of the United States in the second half of the twentieth century are written through the eyes of the Hastings family, their friends, their enemies, and their secrets. They portray a nation that was unified in World War II and prosperous in the years that followed, but gave way to bitter division over the Vietnam War and the struggle to find the nation's soul by the generation that forgot its history and took its wealth, status, and privilege for granted.
Briefly, forty years after World War II, Eleanor Hastings already had learned that bombs can lie buried for decades before blowing up to hurt someone. Now it has happened again as a hidden cache of faded wartime letters is discovered in a cellar and reveal that Eleanor's husband, Frank was a bastard who his father had brought back from the war in France, sending Frank on a quest to find out who he really is -- and to uncover his family's long-buried secrets.
"Children of a Good War is like a giant puzzle you think you've solved, then find more unsettling pieces. Intelligent and engrossing, hard to put down, London's best novel to date lingers in your thoughts long after you close it and turn out the lights."
-- Author Joyce Faulkner, winner of the Howard-Johnson Prize for Historical Fiction

Best Novel of the Year -- Military Writers Society of America
Best Novel of the South -- Willie Morris, Finalist
Best Novel with a Romantic Element -- Dear Author, Finalist
Vire Press, 9780990612186, 442pp.
Publication Date: November 8, 2018