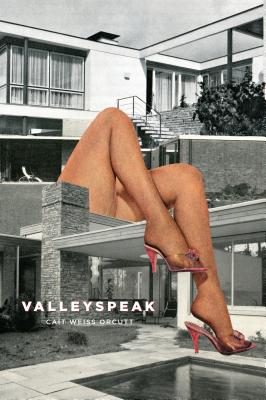 Valleyspeak
Paperback

* Individual store prices may vary.
Description
Poetry. VALLEYSPEAK is both exorcism and re-enchantment. It's also a collection of mesmerizing coming-of- age visions that emerge from the world of L.A. daughters, 'Sweet Valley / Ophelias, who haven't quite / drowned.' In this world of cars, swimming pools, porn, pills, and beautiful parents distracted by their own desires, Cait Orcutt unravels secrets of addiction and abandonment that are personal, familial, and cultural. A re-angler of the 'mind's film, ' she unravels and detoxifies the Valley's intoxicating spells as she magically re-makes them.--Mary Szybist Cait Weiss Orcutt's VALLEYSPEAK takes place in the suburbs of 1990s Los Angeles, and in the sociopolitical chaos of that time and place: the Rodney King beating, the L.A.riots, the O.J. Simpson trial. VALLEYSPEAK follows a family of four in deftly crafted poems that privilege hard truths and take the narrative and formal risks required to reveal them. This collection--part tenderness, part bared teeth--is as much about growing up as it is about breaking down. It is peak and valley. VALLEYSPEAK is an electric debut.--Maggie Smith LA, money, and addiction serve as the coordinates within which the 'girls' of these virtuosic poems harrowingly grow up, discovering their genealogical pasts and predilections, and setting a course for their bodies and minds that will, with luck, keep them alive to the richness of their own humanity. I love the feminism of this book and I am in awe of its craft. Cait Weiss Orcutt is a seeker and a seer, and her work is the intensely lyrical performance of a ruthless narrative investigation of self in all its nakedness, permutations, and personae. The poems in VALLEYSPEAK are made of incredible muscularity, musicality, humor, intellect, and courage, and to my mind rank among the most horrific personal trauma poems around.--Kathy Fagan.
Zone 3 Press, 9780990633341, 72pp.
Publication Date: November 1, 2017
or
Not Currently Available for Direct Purchase