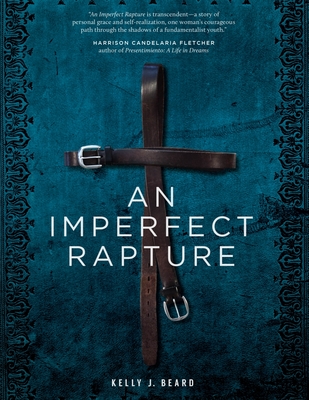 An Imperfect Rapture (Paperback)
Zone 3 Press, 9780990633365, 282pp.
Publication Date: November 1, 2018
* Individual store prices may vary.
Description
Literary Nonfiction. Memoir. "Written with the spare, sensual, and deeply evocative prose of a master, this brave and ultimately transcendent memoir is an absolute gem. What Kelly J. Beard accomplishes here is stunning: by stepping nakedly back into her youth as the daughter of Christian fundamentalists, a life-long couple whose love for one another never seemed to wane, she also steps back into violence and neglect, poverty and the shame of the poor, the striving for one's very selfhood when few seem to be able to help or pay much attention. And Beard renders all of this, and more, with a poet's clear-eyed search for the truth. AN IMPERFECT RAPTURE is a plaintive hymn of forgiveness, and it moved to tears many times over. This is, quite simply, a beautiful book."--Andre Dubus III.