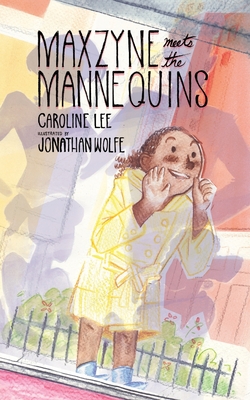 Maxzyne Meets the Mannequins
Paperback

* Individual store prices may vary.
Description
The stakes have never been higher for Maxzyne, who is determined to save her new friends from a tragic fate. Maxzyne always has her head in the clouds, but this time she might be in over her head When a homeless woman gives ten-year-old Maxzyne a painting of a French poodle displayed in a store window, before she knows it, a wayward freight elevator, secret tunnels, and vintage mannequins in distress entice this impulsive heroine straight into a historic Chicago department store, where her rescue mission is beset with challenges. Can Maxzyne convince the ghastly Gigi not to use the mannequins' heads in her art exhibit by the time the store closes tonight? The clock is ticking as Maxzyne leads her mannequin sidekick, Elise, in a series of adventures throughout the emporium but is too often sidetracked by her own imagination and desires. Loyalty, bravery, and generosity are tested in this tale of friendship as Maxzyne learns that actions have very real consequences and facing them is the first step in growing up.
Pendant Press, LLC, 9780990661702, 254pp.
Publication Date: April 21, 2015