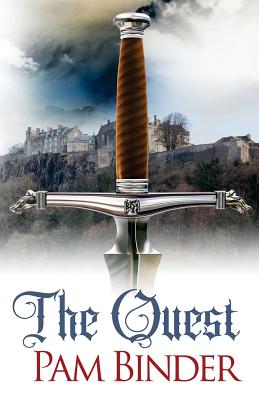 The Quest (Paperback)
Pam Binder, 9780990673248, 334pp.
Publication Date: November 2, 2015
* Individual store prices may vary.
Description
Scotland, 1328: Conjuring with all of her will. Ana de Dannon summons the greatest champion of the ages, Cuchulainn, the legendary Irish warrior. Only he could defeat Ana's evil half-brother, Roderick, and free her mother, Rhiannon, from Edinburgh Tower. In a perversely generous gesture - as he knows no man in the land will face him - Roderick has offered to release any prisoner whose champion can defeat him in a tournament. But the powerful man Ana conjures is not Cuchulainn, though the word Warrior is written on his strange and colorful garment...and his face is hidden beneath a massive helmet. Ana has mistakenly called forth Kenneth MacKinnon, quarterback for the Seattle Warriors, and the greatest champion of his age - the year 2000. But he may be the hero she needs after all, when he learns to do battle for something greater than his own glory - the love of a fair maiden.
About the Author
Pam Binder is an award winning and New York Times Bestselling author. Publishers Weekly has said: "Binder gracefully weaves elements of humor, magic and romantic tensions into her novels". Drawn to Celtic legends and anything Irish or Scottish, Pam blends historical events, characters and myths into everything she writes. Pam is also a conference speaker, an instructor in the University of Washington's Popular Fiction extension program, president of the Pacific Northwest Writers Association and program director of their monthly meetings and summer conference.
or
Not Currently Available for Direct Purchase