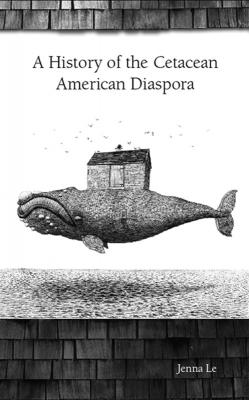 A History of the Cetacean American Diaspora (Paperback)
poems
Anchor & Plume Press, 9780990685661, 72pp.
Publication Date: February 28, 2017
* Individual store prices may vary.
Description
49 million years ago, the ancestors of modern whales left their terrestrial habitat to embrace the unknown perils of an oceanic existence. In this new poetry collection, Jenna Le reflects with wit and lyricism on the ways that land and sea creatures alike are defined by their predecessors' immigrant narratives. In doing so she writes from a wide variety of perspectives including her own as a second-generation Asian-American, daughter of Vietnam War refugees, and physician in the melting pot of the Bronx. Here is a book of verse steeped in the aromas of sea salt and ambergris, blood and antiseptic, love and death.
About the Author
Jenna Le is a second-generation Vietnamese-American, born and raised just outside Minneapolis, Minnesota. She holds degrees from Harvard University (a B.A. in Mathematics) and Columbia University (an M.D.).
Praise For A History of the Cetacean American Diaspora: poems…
Le's furious and steeled voice leaves nothing unturned, propelling these poems through explorations on displacement, womanhood, the body and its endured violences, by confronting a history as tenuous and elusive as the ghosts it conjures. She has created her own version of the Ark, one where the whale, forgotten in the original, is now carried as "a child of immigrants, like me." In these tender, earnest yet fierce poems, Le does not reinvent myth, but expands it to include our most damned outsiders. And how lucky we are that, like the great Robert Hayden, she has created a vision where "Nothing human is foreign..." As such, this book is as much about loss as it is about art-making and being human—and utterly, forgivably alive.
—Ocean Vuong, author of Night Sky with Exit Wounds
or
Not Currently Available for Direct Purchase