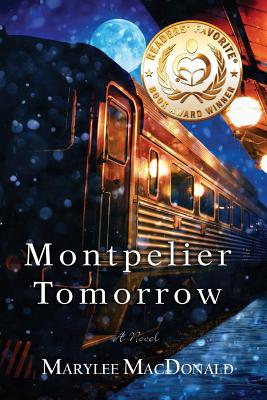 Montpelier Tomorrow
Paperback

* Individual store prices may vary.
Description
"An uplifting tale that underscores the resilience of the human spirit and the unbreakable strength of the family bond." --Literary Fiction Book Review "MONTPELIER TOMORROW displays a talent for exploring family relationships. In the eye of a storm, Colleen is a memorable, flawed, all-too-human wellspring of strength." --Karen Rigby for Foreword Reviews-Clarion Review "Characters are vivid, relatable, and all too imperfectly human." --Jewell Parker Rhodes "An engrossing account of the impossible choices faced by caregivers..." --Katherine Shonk, author of The Red Passport and Happy Now? Mid-life mom, Colleen Gallagher would do anything to protect her children from harm. When her daughter's husband falls ill with ALS, Colleen rolls up her sleeves and moves in, juggling the multiple roles of grandma, cook, and caregiver, only to discover that even her superhuman efforts can't fix what's wrong. Montpelier Tomorrow is a novel that defies stereotypes and poses tough questions as one family struggles a vicious disease and broken health care system. Will Colleen and her family pull together and weather the storm? Or will they shatter under the pressure of overwhelming odds? "Written for fans of Neil Gaiman, Chris Bohjalian and Jodi Picoult, Montpelier Tomorrow is a masterpiece of fiction.
All Things That Matter Press, 9780990715818, 320pp.
Publication Date: August 21, 2014
About the Author
Marylee MacDonald's fiction has won the Barry Hannah Prize, the ALR Fiction Award, the Ron Rash Award, the Matt Clark Prize, and two Illinois Arts Council Fellowships. Her work has appeared in the American Literary Review, Bellevue Literary Review, Blue Moon Literary & Art Review, Briar Cliff Review, Broad River Review, Folio, North Atlantic Review, Raven Chronicles, Reunion, Ruminate, StoryQuarterly, Yalobusha Review, and others. She lives in Tempe, AZ.