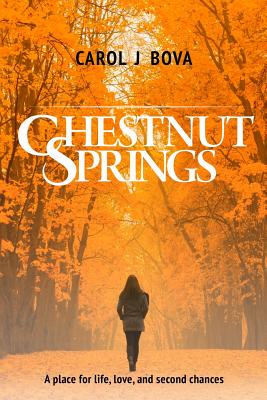 Chestnut Springs (Paperback)
Random Tangent Press, 9780990741510, 314pp.
Publication Date: September 4, 2017
* Individual store prices may vary.
Description
" Bova's] touch remains gentle throughout, her portrayals unflinchingly honest while still displaying a tolerance for human failing." -- Chesapeake Style magazine
At 55, the career Brenda Maxwell's built is gone in a day. As a temporary move to cut costs, she trades her L.A. condo for an off-the-grid cabin in rural West Virginia.
Brenda finds a second chance at life, and maybe love, in quiet Chestnut Springs. But will small town rivalries and politics strip away the happiness she's found?
Not if her newfound friends can help it.
Chestnut Springs is an upbeat story of love and friendship that will keep you turning pages until dawn.
About the Author
Carol J. Bova spent thirty-five years in business and nonprofit administration in New York and California before she found a new lifestyle as a writer in Mathews, Virginia, a rural Chesapeake Bay peninsula. Carol is a novelist, non-fiction author, columnist for Chesapeake Style magazine, and blogger. Her debut novel, Chestnut Springs, is set in West Virginia, where her father's parents emigrated from Italy before later moving to Philadelphia where she was born. Her 2014 non-fiction book, Drowning a County: When Urban Myths Destroy Rural Drainage, addressed the impact of failed Virginia Department of Transportation maintenance, a subject she's worked on since being on the Steering Committee of Virginia's water quality improvement plan for the Piankatank River and fifteen creeks. She was President of the Chesapeake Bay Writers chapter of the Virginia Writers Club from 2014-2018. When not writing, Carol enjoys photography, genealogy and creating silver jewelry.