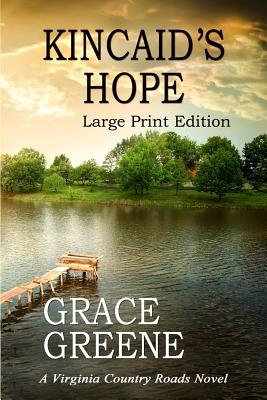 Kincaid's Hope (Large Print)
Paperback

* Individual store prices may vary.
Other Editions of This Title:
Paperback (1/2/2015)
Hardcover (4/7/2021)
Description
Beth Kincaid left her hot temper and unhappy childhood behind and created a life in the city free from untidy emotionalism, but even a tidy life has danger, especially when it falls apart. In the midst of personal disasters, Beth is called back to her hometown of Preston, a small town in southwestern Virginia, to settle her guardian's estate. There, she runs smack into the mess she'd left behind a decade earlier: her alcoholic father, the long-ago sweetheart, Michael, and the poor opinion of almost everyone in town. As she sorts through her guardian's possessions, Beth discovers that the woman who saved her and raised her had secrets, and the truths revealed begin to chip away at her self-imposed control. Michael is warmly attentive and Stephen, her ex-fianc , follows her to Preston to win her back, but it is the man she doesn't know who could forever end Beth's chance to build a better, truer life.
Kersey Creek Books, 9780990774099, 342pp.
Publication Date: January 26, 2012
About the Author
Stories of heart and hope from the Outer Banks to the Blue Ridge. USA Today Bestselling and award-winning author, Grace Greene, writes novels of contemporary romance and inspiration or women's fiction with love, mystery and suspense, always with a strong heroine at the heart of each story. A Virginia native, Grace has family ties to North Carolina. She writes books set in both locations. The Emerald Isle books are set in North Carolina where "It's always a good time for a love story and a trip to the beach." Or follow a Virginia Country Road and "Take a trip to love, mystery and suspense." Grace lives in central Virginia. Stay current with Grace's releases and contact her at www.gracegreene.com. You'll also find Grace here: Twitter: @Grace_Greene Facebook: https: //www.facebook.com/GraceGreeneBooks Goodreads: http: //www.goodreads.com/Grace_Greene