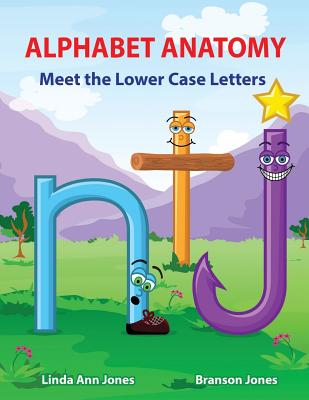 Alphabet Anatomy (Paperback)
Meet the Lower Case Letters
Alphabet Anatomy, 9780990795216, 34pp.
Publication Date: August 31, 2014
Other Editions of This Title:
Hardcover (1/5/2015)
Hardcover (1/5/2015)
Paperback (4/1/2014)
Paperback (4/1/2014)
Paperback (7/1/2013)
* Individual store prices may vary.
Description
In Alphabet Anatomy, the letters come to life based upon their unique graphic features, to entertain and teach children by revealing what they do when they're not busy making words. A short, fun rhyme for each lower case letter provides an easy means for letter recognition and mastery. Here's what you'll find in the pages of this book: - Fun rhymes and illustrations that creatively foster and accelerate letter recognition. - An innovative method for visual and auditory recall of each lower case letter's sound, shape, and print formation. - A visual and auditory tool to help your child remember the directional handwriting strokes required to properly write each lower case letter. Enjoy the fun learning adventure and master the alphabet letters by unlocking the mystery of their shapes. Visit our website at alphabetanatomy.com to learn more. Discover more letter fun in Meet the Capital Letters.