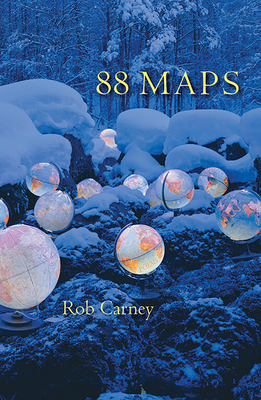 88 Maps: Poems (Paperback)
Poems
Lost Horse Press, 9780990819332, 76pp.
Publication Date: August 17, 2015
Description
88 Maps is Rob Carney's 4th full-length collection of poems that discusses how to find our way around in the New West, how to live in its physical and metaphysical suburbs. It's about the times, places, and wildness we should say yes to by praising and laughing and telling stories. And it's about looking at all our real and figurative cul-de-sacs and saying no. It's a collection of praise songs, mini-essays, challenges to rampant development and the injustice of market-crashed home foreclosures, and narratives commemorating the last best places, and 21st century fables.
About the Author
Rob Carney is originally from Washington State. He is a two-time winner of the Utah Book Award for Poetry and the author of three previous books and three chapbooks of poems, including Story Problems and Weather Report. His work has appeared in many journals as well as the Norton anthology, Flash Fiction Forward. In 2014, he received the Robinson Jeffers Tor House Prize for Poetry. He is a professor of English at Utah Valley University and lives in Salt Lake City.
Advertisement