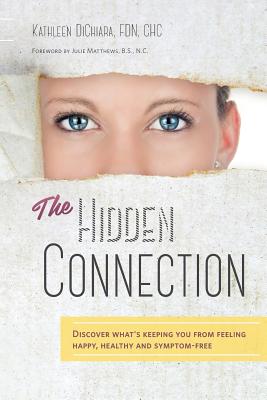 The Hidden Connection
Discover What's Keeping You From Feeling Happy, Healthy and Symptom-Free (B/W Version)
Paperback

* Individual store prices may vary.
Description
The body doesn't lie. At the root of all chronic health issues is an immune response to something in your environment, often leading to poor gut health, nutrient deficiencies, and internal inflammation. The modern system of medicine has created a paradigm in which it's normal to suffer from many conditions. You have been taught how to "manage" disease rather than uncover the root cause of the symptoms. This book will awaken the health detective in everyone, by teaching you how to listen to your body's messages and discover what's feeding your disease. It invites us to consider the functional approach to nutrition by looking at the systems of the body to correct imbalances and dysfunction. Based on a true story of chronic illness and autism, this book blends personal experience and science to inspire others to believe in the body's ability to heal. As the author effectively demonstrates in this book, we can change the epidemic of chronic disease in this world. It starts at home. It starts with you.Reviews: This book is a must-read for anyone who still thinks that nutrition and health are unrelated, or for anyone who is confused by all the misinformation that's being dished out by the processed food industry. Full of useful facts and great visuals, and based on personal experience, Kathleen's book is your best guide for eating your way back to health. Stephanie Seneff Senior Research Scientist, MIT.
Rhode to Health, 9780990822318, 188pp.
Publication Date: April 28, 2015
About the Author
After years of struggling with every disease listed by the CDC and living just one breadcrumb away from what felt like a full-body system failure, Kathleen made it her personal mission to spread the word about the power of real food. Kathleen is the mother of three very hungry boys and prides herself on a wide range of nutritional wisdom, food savvy and self-care techniques. She is trained in Functional Nutrition, Bio-Individual Nutrition, and is a Certified Health and Nutrition Coach. She received specialized training in the biomedical approaches and supplemental interventions to autism after her son was diagnosed with PDD-NOS. Kathleen is also professionally trained as a raw food chef just so her salads don't suck. She is board certified by the American Association of Drugless Practitioners (which really means she hates prescriptions).