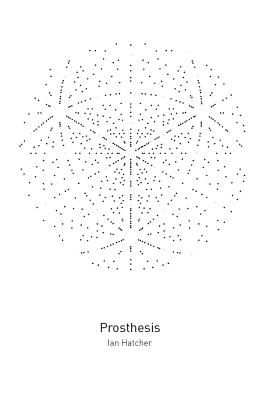 Prosthesis (Paperback)
Poor Claudia, 9780990832447, 145pp.
Publication Date: March 1, 2016
* Individual store prices may vary.
Description
Poetry. Ian Hatcher's PROSTHESIS is a poetry collection infused with the syntax of source code and the cadences of machinic speech, concerned with the question of where the apparatus ends and the body begins. Published by Poor Claudia along with a parallel set of recordings of performances by the author.

"Flooded with voices not its own, with flows of information and code both seductive and alienating, the multitudinous 'I' speaking from within PROSTHESIS addresses us tenderly, beseechingly, grappling with felt loss, with immersive gain, both of which overwhelm as wave after wave of irreversible feedback expand the entrapping and enabling network, itself a prosthesis for us all." Stephanie Strickland

"Ian Hatcher has always understood that there is no life or language without prosthesis, and he is wonderful in his ability to make prosthetic beauty in language, for us, his listening readers. Every day our language is being transfigured by processes and devices enjoined to us and running in our bodies, minds, and memories. Hatcher knows, feels, and makes these processes his writing." John Cayley

"These test pattern/text pattern works perform their constructions/deconstructions of the communicative structures of contemporary poetic practice in acts of (un) making that are sensually rich and intellectually provocative. Be sure to look at these works and listen to Hatcher's performances to sense their timings and shaped rhythms, their staccato repetitions, combinatoric sequences, algorithmic arrays, and their elegant dissections of traditional poetic forms." Johanna Drucker.
or
Not Currently Available for Direct Purchase