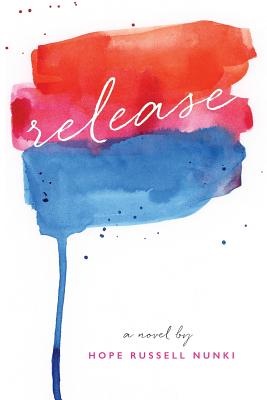 Release (Paperback)
Noon Key Productions LLC, 9780990843405, 360pp.
Publication Date: November 15, 2014
* Individual store prices may vary.
Description
Ecstasy. Absolution. Escape. After three years of desperation, her release may be a new beginning... or it may be her end. Miscarrying Theodore on Leap Day devastated Mandelyn and Henry in ways that weren't obvious at first. As year followed year, postpartum depression, marital dysfunction, and ethical corruption quietly metastasized under the guise of a lovely home and stable careers. To free herself of yearning and regret, Mandelyn turns to journaling with a virtual counselor, waxing nostalgic for past loves-sharp-witted Joshua, mercurial Sam, and enigmatic Dante. Never mind that Joshua came out of the closet after years of chaste camaraderie, Sam toyed with her emotions, and Dante, after a steamy year that culminated in a summer trip to India, simply faded from her life without explanation. Never mind that, discovering her journals, Henry makes a heartbreaking decision: "I release you. Go. Find yourself. See if something or someone- in your past or in your future-holds the keys to your happiness. Maybe you'll find that you have what you need somewhere inside you. If you don't live this life fully, Mandelyn, it won't be on my account. I think you know I love you, but if the character of my love doesn't fulfill you, I don't have anything else to offer. Quantum nonlocality, Proustian memory, and the energy vortexes of Sedona, Arizona play into the Odyssey takes through the chasms between science and religion, perception and reality, masculine and feminine, head and heart, love and lust, and forgiveness and gratitude.