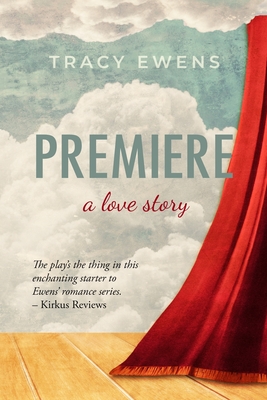 Premiere
A Love Story
Paperback

* Individual store prices may vary.
Description
"If only life were as simple as a good-looking guy and a great dress." Samantha "Sam" Cathner gave up needing Peter years ago, but now her theater needs his play. She knows how fairytales end once the house lights are up, so she steadies herself to work with the brilliant playwright who once broke her heart.Peter Everoad is back in Pasadena, the hometown he traded for the bright lights of New York as soon as he graduated. The Pasadena Playhouse, where his oldest friend and one time lover Sam works, is in financial trouble, they need him and his new play Looking In.Sam is flustered to reencounter this new version of Peter-as always, witty and smart, and now handsome and successful. But he's still the jerk who crushed her happily-ever-after. She's not goingto let him waltz in and unsettle her carefully ordered life. But she's drawn to him and intrigued by the autobiographical undertones of Looking In-is the Pasadena debutante "Sally" supposed to be her? Can Sam ever really trust Peter again, or will the demons that drove them apart the first time, tear them apart again?
Fastpencil Inc, 9780990857112, 282pp.
Publication Date: October 21, 2014
About the Author
Tracy Ewens was born in San Francisco and enjoys traveling to far-off places-both around the globe and in her mind. She believes television is highly overrated and almost anything worth saying has come from either Anna Quindlen or Robert Fulghum. Premiere is her second novel, and the first in her A Love Story Series. Tracy lives with her husband and three children in New River, Arizona.