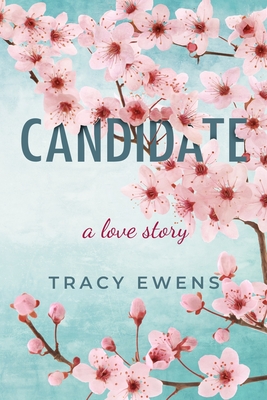 Candidate
A Love Story
Paperback

* Individual store prices may vary.
Description
If only life were as simple was choosing between Toaster Strudel and Fruit Loops. Katherine Galloway is two years divorced and still living out of boxes. Between her brothers (cops that work with her ex) and her mother's constant reminders that her clock is ticking, Kate is trying to hold it all together. When it comes to public relations, there's nothing she can't handle . . . or at least that's what she thinks. Grady Malendar, the only son of California State Senator Patrick Malendar, has a reputation as a playboy who likes to have a little too much fun. The senator is running for re-election and needs Grady's help with the youth vote, so they hire a PR firm. Grady is willing to participate in the dog-and-pony show to help his father win, but there are some things about his life he wants to keep hidden. Especially from his snoopy new PR "babysitter," Kate Galloway. Somewhere between campaign stops and fundraisers, Kate and Grady discover that neither of them are what they appear to be. Tensions between them grow until there is no denying they are falling in love behind the scenes of a fa ade they both need to keep in place. Will scandal, old wounds, and secrets tear them apart, or will Kate and Grady realize that they are both candidates for love?
Tracy Ewens, 9780990857136, 298pp.
Publication Date: June 12, 2015
About the Author
Tracy Ewens was born in San Francisco and enjoys traveling to far-off places-both around the globe and in her mind. She believes television is highly overrated and almost anything worth saying has come from either Anna Quindlen or Robert Fulghum. Candidate is her third novel, and the second in her A Love Story Series. Tracy lives with her husband and three children in New River, Arizona.
or
Not Currently Available for Direct Purchase