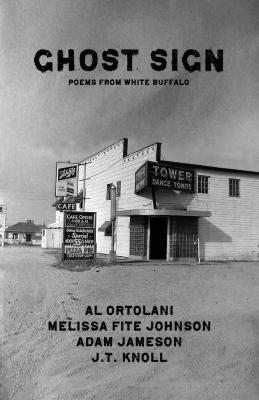 Ghost Sign
Paperback

* Individual store prices may vary.
Description
In the 1920s and 1930s, Pittsburg, KS was a major coal-mining town, attracting various ethnic groups from southeast Europe and beyond. The often belligerent and divisive spirit of the miners--and the unpredictable politics of Southeast Kansas--earned the region the nickname, "The Little Balkans." The four poets (Al Ortolani, Melissa Fite Johnson, Adam Jameson, JT Knoll) appearing in this collection carry forward that same proud, independent spirit. They call themselves White Buffalo, after a now-defunct caf in Pittsburg that offered writers, poets, artists, musicians, and friends a place of warmth and community, which in turn fostered an environment of challenge and diversity.
Ghost Sign epitomizes honest work that is both lyrical and painful while simultaneously joyous and sad. It is rooted in folklore and mystery, and its place is informed by powerful imagery: sunlight on the crater of a strip pit, the shadow of an owl at Camp 50, junkyard mechanics, railroad men, and a grandfather at a piano plunking out Methodist hymns. With craft and passion, the Ghost Sign poets, who each know how to remember, resurrect those indomitable, lost places, folks, and ghosts from the forgotten past of Southeast Kansas.
Published in partnership with Spartan Press.
39 West Press, 9780990864967, 210pp.
Publication Date: October 11, 2016