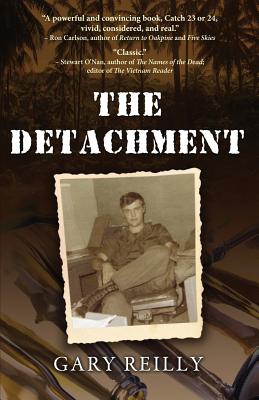 The Detachment (Private Palmer #2) (Paperback)
Running Meter Press, 9780990866633, 536pp.
Publication Date: February 25, 2016
* Individual store prices may vary.
Description
The Detachment is the second novel in a trilogy about military life by the late Gary Reilly, based on his own experiences as an MP in Vietnam. In The Detachment, Private Palmer flies to Vietnam where is assigned to Qui Nhon. The scenery changes from his time at The Presidio (where The Enlisted Men's Club took place), but not Private Palmer's efforts to mark time, avoid the spotlight, keep his head down and try to survive. As an MP, Private Palmer rarely leaves the military base but the war comes to him nonetheless. Private Palmer tests new limits of his capacity to numb the experience, never knowing what the war will deliver next or how he'll react to the turmoil all around.