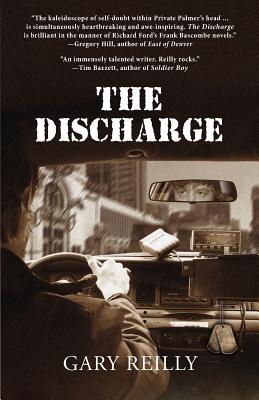 The Discharge (Private Palmer #3) (Paperback)
Running Meter Press, 9780990866664, 232pp.
Publication Date: May 16, 2017
* Individual store prices may vary.
Description
The Discharge is the third novel in a trilogy about military life and its aftermath by the late writer Gary Reilly. The novels are based on Reilly's service as an MP in Vietnam and his experiences before and after the war. Private Palmer, Reilly's protagonist, has trained to become a military policeman (The Enlisted Men's Club, ) served a year in the Southeast Asian war zone (The Detachment) and now faces the challenge of finding his away again as a civilian (The Discharge). The transition at home is rocky. Palmer's strategies for surviving military tedium and coping with danger don't serve him well. He kills time in Denver, bounces around San Francisco and Los Angeles chasing a California dream, and finally ends up behind the wheel of taxi--his destiny all along.