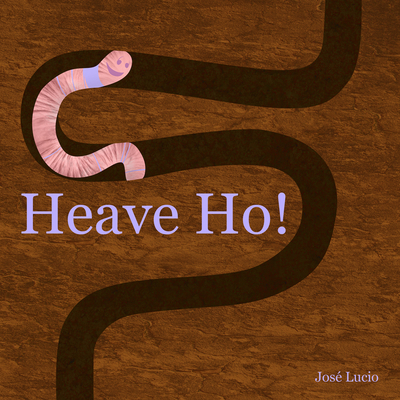 Heave Ho! (Paperback)
Annelidical Books, 9780990890508, 32pp.
Publication Date: November 15, 2014
* Individual store prices may vary.
Description
This exciting children's tale of teamwork and out-of-the-box thinking begins innocently when a cheerful little worm pops his head up above ground. A very hungry bird surprises the worm and grabs him with his beak. An intense tug-of-war begins when the other worms grab on to their friend and the bird receives help from a cat and a dog. But everything changes when one brave worm comes up with an idea that just might help his friends. With clear and easy to read text and illustrations, the book is perfect for young readers who will enjoy picking up on the many elements of foreshadowing and pointing out the fun details in each picture.
About the Author
Jose Lucio is an illustrator and children s book author. On most days, he can be found in his personal studio working on freelance projects or just down the street at the Scribble Art Studio where he works as art instructor with students from 3-years-old to high school level. He lives in Savannah, Georgia."
Praise For Heave Ho!…
"This is an adorable story for little ones with all of their favorite familiar animals! I sat and read this story with my three year old, and he was engaged the entire time. Once the story was done he joyful looked at me and said, 'Mommy books about worms are the best!'"  —Karen, blogger, Book Troll's Real Escape
"Amongst giggles and gasps. With story-time shouts of "Heave-Ho!" Our Library friends put everything they had in to helping the not-so-happy little worm. With the last great bit of heroism . . . all of our story helpers were rolling on the ground in joy and laughter."  —Kim Shealy, blogger, MrsK Books