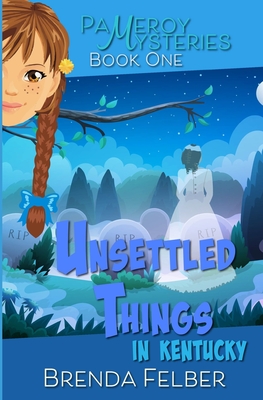 Unsettled Things (Paperback)
A Pameroy Mystery in Kentucky
Brenda Felber, 9780990909200, 190pp.
Publication Date: August 5, 2015
* Individual store prices may vary.
Description
Why is the ghost of a lady in white haunting the Kentucky graveyard?
For decades, her unsettled spirit has roamed across the abandoned Land Between the Lakes. Ever since a horrific tragedy took her life and tore her family apart, she has been searching for the one person who can help her.
Help arrives when twelve-year-old Lillia Pameroy shows up at her grandaunt's houseboat in the dark of night.
Bizarre happenings and imaginings start within hours as ghostly figures reach out. Lillia, along with her new friend Zoe, and spirit guide Emily, are soon swept up in a quest to help reunite the family of the lady in white.
In the life-threatening climax Lillia discovers the truth, but will it be in time to help her?