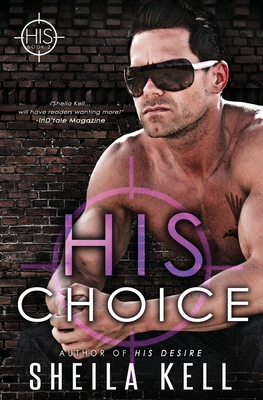 His Choice (Hamilton Investigation & Security (Paperback)
His #2)
Cunningham Publishing, 9780990916550, 432pp.
Publication Date: May 12, 2015
* Individual store prices may vary.
Description
Suspense BESTSELLER - Will his choice mean certain death to the woman he promised to protect? In Sheila Kell's passionate novel of deception and desire, a smoking-hot enforcer and a determined reporter are destined to make choices that will change everything.

Every choice requires a decision, but some choices are determined by the heart.

Enforcer AJ Hamilton is no longer on the right side of the law. Tangled up with Baltimore's largest crime boss, he has been tasked to threaten bothersome reporter, Megan Rogers. After a heated encounter, his attraction to her is as unexpected as it is unwanted. Failing to warn her off, AJ is forced to protect her from her stubborn self as well as his criminal boss.
Saving Megan from the clutches of certain death, AJ's no longer sure which side he's fighting for. With tensions high, their passion flares as they battle to stay one step ahead of the criminal mastermind The Magician. As their plan to expose him unfolds, AJ is forced to make a choice. But no matter the option he chooses, he may not be able to protect her or their hearts.
*****
HIS CHOICE is the second book in the romantic suspense series. If you like thrilling, edge of your seat reading with sizzling sex scenes, then you'll love each installment of Sheila Kell's best-selling series.
Pick up your copy of HIS CHOICE to meet the hot-bodied men of HIS today
Hamilton Investigation & Security: HIS series
You do not have to be read in order, but you'll get the whole picture if you do
HIS DESIRE (Jesse & Kate) FREE
HIS CHOICE (AJ & Megan)
HIS RETURN (Jake & Emily)
HIS CHANCE (Devon & Rylee)
HIS DESTINY (Trent & Kelly)
Praise for Sheila Kell
"Sheila Kell has created a stand alone entry that will have readers wanting more " -InD'tale Magazine
"★✩★✩★ 5- Edge of your seat, Lust filled, Emotional -Stars ★✩★✩★" - Bookworm Betties

"Trust me, this is a book you should be one clicking " - The Book Gurus
"This book has it all." - Sharon Gibbs, Author
"Plot driven with the suspense driving me to turn the pages." - Book Addict