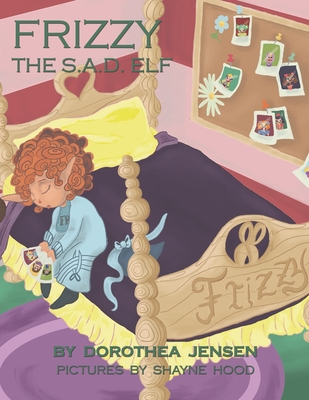 Frizzy, the S.A.D. Elf
Santa's Izzy Elves #4
Paperback

* Individual store prices may vary.
Other Editions of This Title:
Paperback (8/7/2018)
Description
FRIZZY, THE S.A.D. ELF is the fourth of these poetic tales. In this story, Frizzy, one of Santa's Izzy Elves, styles the hair of Christmas dollies, but misses them dreadfully when Santa takes them away on Christmas Eve. (She suffers from S.A.D.: Seasonal Affection Distress.) Frizzy decides she needs to change her job so she doesn't get so attached to the toys she works on. She starts making something completely different but soon finds that her plan isn't going to work out exactly as she intended Santa's Izzies are tech-savvy, 21st century elves. Their stories, modeled on the 19th century classic poem, "A Visit from St. Nicholas," are aimed at elementary school-aged kids who enjoy rhymes, rhythm, and word play a la Dr. Seuss and Shel Silverstein. One reviewer said these books are ". . .rich in plot and language, reflect the lives of kids today, and keep the fun, anticipation, and magic of Christmas alive.
Elf Enterprises LLC, 9780990940883, 34pp.
Publication Date: October 23, 2020