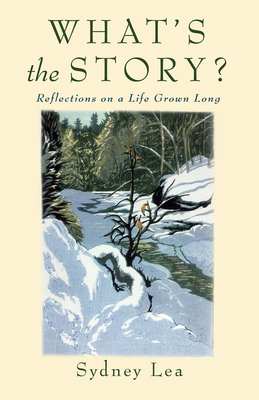 What's the Story? (Paperback)
Reflections on a Life Grown Long
Green Writers Press, 9780990973393, 224pp.
Publication Date: November 9, 2015
* Individual store prices may vary.
Description
What's the Story? Reflections on a Life Grown Long is, in many ways, a kaleidoscopic chronicle of this ongoing search. By turns elegiac, humorous, sad, joyful, angry -and often many of these at once- this book of extremely short prose reflections entertains an abiding question for Lea: to what extent does "my" version of what happens in this life and in the world at large coincide with some imagined "real" version? If the author had an opinionated, positive answer to such a question when young, life has imposed a degree of humility upon him in older age, whether he wants it or not.
What's the Story? is less notable, then, for the conclusions it reaches at any given point than for its compelling witness to what poet Wallace Stevens called "the mind in the act of finding what will suffice."