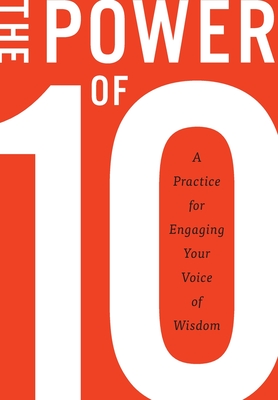 The Power of 10 (Hardcover)
A Practice for Engaging Your Voice of Wisdom
Mill City Press, Inc., 9780990975311, 282pp.
Publication Date: June 30, 2015
* Individual store prices may vary.
Description
The Power of 10 is a practice for engaging our voice of wisdom through inquiry and advocacy. Inquiry raises our awareness of what is through inviting us to examine our current state of being; advocacy prompts us to live into what is possible.
Together, inquiry and advocacy evoke the voice of wisdom--the quiet, still voice inside us, the confluence of knowledge, experience, and insight flowing through all living beings that speaks through our bodies, hearts, and minds. As we learn to listen to it closely, our voice of wisdom reveals our true nature and purpose, calls on us to commit to something greater, and guides us toward being our best selves in every thought, word, and action.
At its heart, The Power of 10 sensitizes us to our own, unique purpose, and helps us discover that spark of the divine at the core of our being. Put simply, it is a practice for engaging your voice of wisdom to become the greatest you--the you who is meant to be.