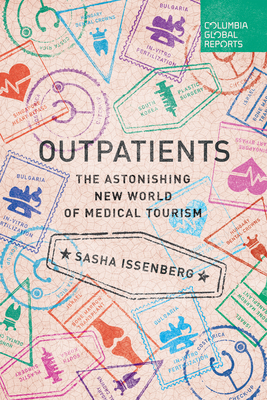 Outpatients
The Astonishing New World of Medical Tourism
Paperback

* Individual store prices may vary.
Description
Today more people travel to Hungary for dental care than to any other country in Europe. The fascinating story of how Hungary became Europe's dental chair is a case study in medical tourism, which has become a growing multi-billion-dollar industry -- exploding in places as varied as India, Brazil, Korea, and Costa Rica -- as countries rewrite laws to compete for patients. Doctors and dentists have to run a business, but does globalization destroy the dream of high-quality universal health care? Sasha Issenberg, the acclaimed author of The Sushi Economy and The Victory Lab, goes on the trail of dental tourism in Eastern Europe in search of answers.

Columbia Global Reports, 9780990976387, 128pp.
Publication Date: February 9, 2016
About the Author
Sasha Issenberg is the author of The Victory Lab: The Secret Science of Winning Campaigns (2012) and The Sushi Economy: Globalization and the Making of a Modern Delicacy (2007). He is the Washington correspondent for Monocle and a contributor to Bloomberg Politics. He covered the 2008 election as a national political correspondent for The Boston Globe and the 2012 election as a columnist for Slate. His work has also appeared in The New Republic, The New York Times Magazine, and George, where he was a contributing editor. He is currently a resident scholar in the UCLA Department of Political Science and lives in Los Angeles.