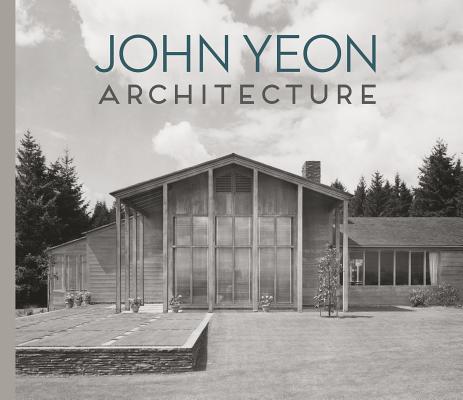 John Yeon Architecture (Hardcover)
Building in the Pacific Northwest
Andrea Monfried Editions LLC, 9780991026371, 240pp.
Publication Date: May 29, 2017
* Individual store prices may vary.
Description
-This book marks the rediscovery of a vital voice in midcentury debates on modernism in architecture -Published in conjunction with the exhibition 'Quest for Beauty: John Yeon's Eye for Art, Architecture, and the Oregon Landscape' at the Portland Art Museum (working title), opening May 13, 2017 -Exceptionally beautiful archival photography by masters of the era, including Maynard Parker, Roger Sturtevant, and Ezra Stoller John Yeon (1910-1994) is a pioneering figure in architecture, who paved the way for the Northwest Regional style of modernism. Known for a series of exceptionally beautiful houses - including the Watzek House, a National Historic Landmark - Yeon's architecture was celebrated for its subtle relationship to site and place, and its sensitive deployment of local materials. His far-reaching innovations in construction and early sustainable design, and his stylistic freedom, anticipated several later movements, ranging from ecological modernism to postmodern eclecticism. Yet Yeon's scope of activities stretched far beyond architecture: he was also a planner, conservationist, art collector, historic preservationist, urban activist, and perhaps most of all, a connoisseur. John Yeon Architecture, the first in-depth monograph on Yeon, presents more than 25 built and unbuilt projects for houses, gardens, small public buildings, and exhibitions. Four perceptive essays explore Yeon's life and career: his characteristic design style, his position in the development of Northwest modernism, and his influential role in the stylistic debates of the 1940s and 1950s. John Yeon will be the subject of an exhibition at the Portland Art Museum opening May 13, 2017. It will focus on his art collection (promised to the PAM) but also on his architecture and other activities. This book and the book below are the only books accompanying the exhibition. PAM director Brian Ferriso has written the preface to the book, and Randy Gragg (editor of the book) is one of the curators of the exhibition.
About the Author
Randy Gragg is the executive director of the John Yeon Center for Architecture and the Landscape, University of Oregon. He worked as an architecture critic with the Oregonian for 17 years, and has written on architecture for the New York Times, Harper's, Metropolis, Architectural Record, and numerous other publications. He was a 2006 Loeb Fellow at Harvard University and a 1995 National Arts Journalism Fellow at Columbia University. Brian Ferriso is director and chief curator of the Portland Art Musem. Barry Bergdoll is the Meyer Schapiro Professor of Modern Architectural History at Columbia University. He is also curator in the Department of Architecture and Design at the Museum of Modern Art, where from 2007 to 2013 he served as the Philip Johnson Chief Curator of Architecture and Design. He has curated numerous major exhibitions, including Latin America in Construction: Architecture 1955-1980 and Le Corbusier: An Atlas of Modern Landscapes, and is the author or editor of several books, including Home Delivery: Fabricating the Modern Dwelling, Mies in Berlin, and Karl Friedrich Schinkel: An Architecture for Prussia. J. M. Cava is an architect in Portland, Oregon. He studied at the University of Pennsylvania and Columbia University. He teaches the history and theory of modern architecture and writes on modern and contemporary design in the Pacific Northwest, and he collaborated with Kenneth Frampton on the book Studies in Tectonic Culture. Marc Treib is Professor of Architecture Emeritus, University of California, Berkeley, and a historian and critic of landscape and architecture. He has published widely on modern and historical subjects in the United States, Japan, and Scandinavia, and he is the author of John Yeon: Modern Architecture and Conservation in the Pacific Northwest.