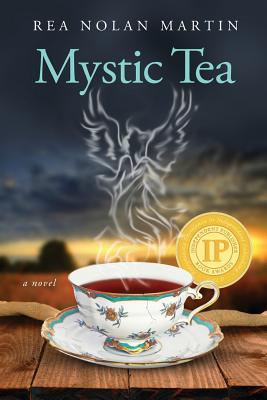 Mystic Tea (Paperback)
Wiawaka Press, 9780991032211, 358pp.
Publication Date: November 5, 2013
About the Author
Rea Nolan Martin spent twenty years as a writer, creative director, and creative consultant to advertising and PR agencies in Chicago and New York before engaging full-time as a freelance editor, teacher, blogger, and author of mystical fiction. She is a former adjunct professor of writing in the MAW program at Manhattanville College in Purchase, NY, where she initiated the transformation of the student magazine, INKWELL, into a nationally-recognized, award-winning literary journal. In addition to short stories and poetry, Rea has written and published two novels, THE SUBLIME TRANSFORMATION OF VERA WRIGHT and MYSTIC TEA. She blogs regularly for "The Huffington Post" in the Religion and GPS for the Soul sections. Her full bio, as well as blogs and author info are available on the website www.reanolanmartin.com as well as on The Huffington Post.
Advertisement