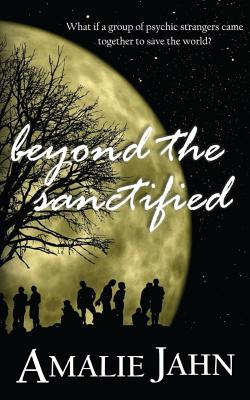 Beyond the Sanctified
Paperback

* Individual store prices may vary.
Description
The Sevens Prophecy (With Regard to the End of Days) There will come a day when seven psychic children of the light and seven psychic children of the dark will be born. From the moment of their birth, strong powers will be in place to bring the seven light together and the seven dark together to form two separate but equally powerful groups. The first seven to gather all in one place will seal the fate of the world - dark for hell, light for heaven. At that point the seven deadly sins will take over the world or cease to exist. Although Mia and Thomas have successfully unified six of the seven light psychics foretold of in the ancient Sevens Prophecy, it's not enough to seal the fate of the world for the light. Now the only way to conquer evil is to prevent the dark psychics from gathering. But tracking them down is proving more difficult than they first anticipated and time is running out, especially now that the dark psychics are coming after them. As both sides of the prophecy gather, which group will ultimately decide the fate of the world?
Bermlord, 9780991071357, 324pp.
Publication Date: July 13, 2017
About the Author
"Masterful character development and story lines woven with the common threads of human experience make Amalie's novels relatable to both young and old alike. Her ideas are born from the passions of her own heart which she uses to share her vision of the world with her readers." Amalie Jahn is the recipient of the Literary Classics Seal of Approval and the Readers' Favorite Gold Medal for her debut novel, The Clay Lion. She is a contributing blogger with the Huffington Post and Southern Writers Magazine, as well as a finalist in the 2015 Kindle Book Awards. A TED speaker, human rights advocate, and active promoter of kindness, she lives in the United States with her husband, two children, and three extremely overfed cats. When she's not at the computer coaxing characters into submission, you can find Amalie swimming laps, cycling, or running on the treadmill, probably training for her next triathlon. She hates pairing socks and loves avocados. She is also very happy time travel does not yet exist.