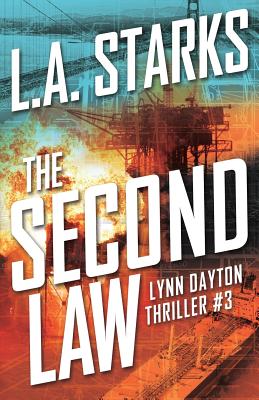 The Second Law
Lynn Dayton Thriller #3
Paperback

* Individual store prices may vary.
Description
(Dedicated to the 300th anniversary of the city of New Orleans.)
TriCoast Energy executive Lynn Dayton is visiting the company's San Francisco refinery when it comes under attack. Saddened by the fiery deaths of several workers, she traces the explosion to software malfunctions and contacts cybersecurity chief Kanak Singh to track it back to the source. The second law refers to the second law of thermodynamics: it means that in an isolated system everything tends towards chaos.
Lynn is still reeling when a TriCoast lease bidding manager is killed in New Orleans. The seeming motive is the theft of his computer containing billion-dollar secret offshore bid plans. Then her long-time mentor and good friend is gunned down in front of her in a Louisiana swamp. What terrible plan lies behind all these crimes? Lynn races against time to uncover a complex plot that stretches from murder in Vienna to a natural gas terminal attack in the Baltic to a major Caribbean oil installation off U.S. shores. Lynn is baffled as she learns of a high-stakes takeover bid by a mysterious group called the Second Law. Who are these people? Worse, who is the mole inside TriCoast that is feeding them so much deadly information? Unless she can find out, thousands more are scheduled to die.
Nemaha Ridge Publishing Group LLC, 9780991110742, 322pp.
Publication Date: October 24, 2018