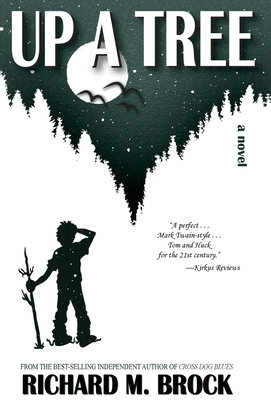 Up a Tree
Hardcover

* Individual store prices may vary.
Other Editions of This Title:
Paperback (2/2/2021)
Description
"A perfect... Mark Twain-style... Tom and Huck for the 21st century. True brilliance... in the finest American tradition." -Kirkus Reviews
Sometimes you have to voyage to the ends of the earth to find your way home...
The trouble begins for young Ruby and his best friend, Quinn, after an accident in the forest outside their rural Adirondack hometown. Their attempt to cover-up their mistake ignites a local skirmish with one of the most influential families in America and leads to Ruby's death-or so everyone thinks. Plenty alive and sensing an adventure, Ruby disappears and soon weaves his way across the country in a series of narrow escapes from danger. Journeying from the Adirondacks, through New York City, and into the heart of the American West, Ruby and Quinn discover the importance of true friendship, the meaning of family, and the immensity of the world beyond their backyards.
Told through the spirited and unspoiled eyes of an orphan from the northern woods, this modern-day Huck Finn is broadly entertaining and humorous on its surface while tapping into a much deeper dialogue about life in America.
Bogie Road Publishing, 9780991132065, 328pp.
Publication Date: February 2, 2021
About the Author
Richard M. Brock is the independent author of Cross Dog Blues-an Amazon Kindle best seller in historical fiction and historical thrillers with a 4.7-star average reader review. From Kirkus Reviews: Brock's prose is a perfect blend of Mark Twain-style color undercut by modern humor. True brilliance...in the finest American tradition. UP A TREE is his second novel.