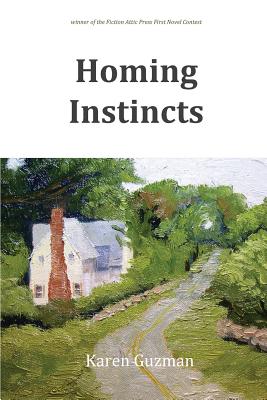 Homing Instincts (Paperback)
Fiction Attic, 9780991149933, 336pp.
Publication Date: November 4, 2014
* Individual store prices may vary.
Description
A story of loss, change, and transcendence, Homing Instincts follows Seth Hingham, a young wildlife biologist, as he struggles to put his life back together after his news anchor girlfriend walks out on him and his much loved father dies. Seth longs to retreat to the pristine woodlands of New England's North Country, where he believes anonymity and solitude will heal his wounds. But a slow job market up North forces him to first make a detour to his Connecticut hometown. Old ghosts pop up, as Seth's cousin concocts a plan to honor the memory of a high school classmate killed in a long ago accident for which Seth has always felt responsible. At the same time, changing family dynamics in the wake of his father's death are toppling the old status quo as Seth struggles to determine who he is and where he belongs. A chance at new love with a spirited, yet fragile, single mother further complicates the picture. Homing Instincts traces Seth's painful, redemptive, and sometimes humorous, journey to re-imagine his past and create a new future.