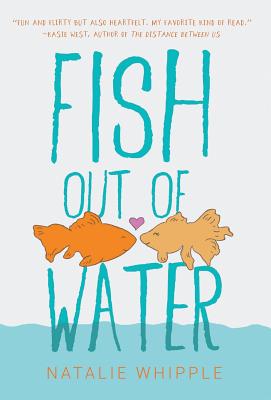 Fish Out of Water (Hardcover)
Whipple House, 9780991178520, 360pp.
Publication Date: February 10, 2015
* Individual store prices may vary.
Description
Mika is about to fulfill her dream of working at the world famous Monterey Bay Aquarium when her plans are derailed by an unexpected arrival-her estranged grandmother Betty. Betty has dementia, and is no longer able to take care of herself. Betty is in need of her family's help-and she's not going to be particularly nice about it. Mika has to give up her summer internship at the Aquarium and stick to working part-time at AnimalZone in order to take care of Betty. The manager at AnimalZone has hired his nephew Dylan to work there, and Mika thinks he's entitled and annoying. Or is he just trying to become a better person? Mika is trying to be as patient as possible with her grandma-but Betty doesn't make that easy. And neither does Dylan. NATALIE WHIPPLE accidentally killed three goldfish while researching this novel which Mika would be very ashamed of] but she hasn't killed any since. She grew up in California and spent many a family vacation in Monterey, and now she lives in Utah with her husband and three children frequently wishing she were closer to a beach.