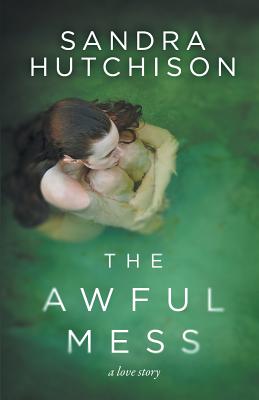 The Awful Mess
A Love Story
Paperback

* Individual store prices may vary.
Description
Young divorcee Mary Bellamy has left behind the Boston suburbs for a fresh start in tiny, affordable Lawson, New Hampshire. She just wants to be left alone, but she's soon coping with attentions from Arthur, an unhappily-married Episcopal priest who would like to save her "heathen" soul ... but is also susceptible to more earthly temptations. Then there's Winslow, a handsome cop (and excellent kisser) who confuses her by being in favor of gay rights, but opposed to sex before marriage.
Mary's just beginning to open up to new possibilities when a crushing job loss, a pregnancy that wasn't supposed to be possible, a scandalous secret, and a disintegrating ex threaten her new happiness and everything else she has left.
In this witty and affectionate tale of small town life, Mary discovers that the connections we make can result in terrifying risks ... and unexpected blessings.
Fans of Julia Spencer-Fleming, Tim Farrington's "The Monk Downstairs," and Gail Godwin's "Father Melancholy's Daughter" may particularly enjoy this confident debut.
PRAISE FOR "THE AWFUL MESS"
"Whether you're the kind of reader who reads on the run, devouring delicious novels and never looking back, or the kind of reader who savors beautiful language, ironic dialogue and subtle commentary on the human condition, you will fall in love with the heroine of this book by the end of page one. Wonderfully written and slyly plotted, "The Awful Mess" follows the emotional and spiritual journey of Mary Bellamy from loneliness and rejection to love and redemption with surprising twists and turns. A word of warning: any female reader who prides herself on her self-honesty will find herself duly out-performed by our irresistible heroine (and may even envy Mary's awful mess )."
Lucia Nevai, author of "SALVATION"
FROM THE AUTHOR
The Sex and Language Warning: This book has a couple of sex scenes in it. If you'd prefer to read a version that leaves all that to the imagination, there is, on Kindle only, a less explicit version called "The Awful Mess: A Love Story PG-13 Edition." Please note that even the cleaned-up version has bad behavior and adult themes.
The Religion Warning: While this book contains some religious themes, if you require piety and reverence in such matters, this is not the book for you. Skeptics, you will probably be able to cope. "The Awful Mess" in manuscript form was one of five general fiction semifinalists for the 2014 Amazon Breakthrough Novel Award.
Sheer Hubris Press, 9780991186907, 408pp.
Publication Date: December 4, 2013
About the Author
SANDRA HUTCHISON's career has long shifted between teaching, writing, editing, marketing, and advertising, all of which she enjoys. She founded Sheer Hubris Press in 2013 so she could try using all these skills at the same time. Born and raised in the Tampa Bay area, she survived a transplant to Western Massachusetts in high school and has stayed in cooler climes ever since. She now lives with her family in the capital region of New York, where she teaches writing at Hudson Valley Community College.
or
Not Currently Available for Direct Purchase