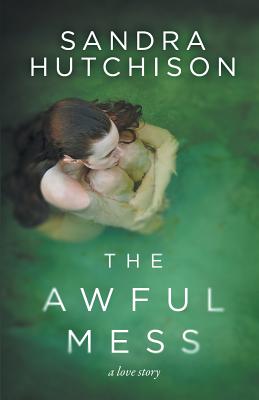 The Awful Mess: A Love Story (Paperback)
A Love Story
Sheer Hubris Press, 9780991186907, 408pp.
Publication Date: December 4, 2013
Description
Young divorcee Mary Bellamy has left behind the Boston suburbs for a fresh start in tiny, affordable Lawson, New Hampshire. She just wants to be left alone, but she's soon coping with attentions from Arthur, an unhappily-married Episcopal priest who would like to save her "heathen" soul ... but is also susceptible to more earthly temptations. Then there's Winslow, a handsome cop (and excellent kisser) who confuses her by being in favor of gay rights, but opposed to sex before marriage.

Mary's just beginning to open up to new possibilities when a crushing job loss, a pregnancy that wasn't supposed to be possible, a scandalous secret, and a disintegrating ex threaten her new happiness and everything else she has left.

In this witty and affectionate tale of small town life, Mary discovers that the connections we make can result in terrifying risks ... and unexpected blessings.
About the Author
SANDRA HUTCHISON's career has long shifted between teaching, writing, editing, marketing, and advertising, all of which she enjoys. She founded Sheer Hubris Press in 2013 so she could try using all these skills at the same time. Born and raised in the Tampa Bay area, she survived a transplant to Western Massachusetts in high school and has stayed in cooler climes ever since. She now lives with her family in the capital region of New York, where she teaches writing at Hudson Valley Community College.
Advertisement